ByKay baby carriers
Buy your Bykay baby carrier at Vonvavoom ✅ Shipped today until 22h ✅ Professional customer service ✅ Winner shopping awards.
-36% Special offer

119,95 76,76

-20% Special offer

107,10 85,68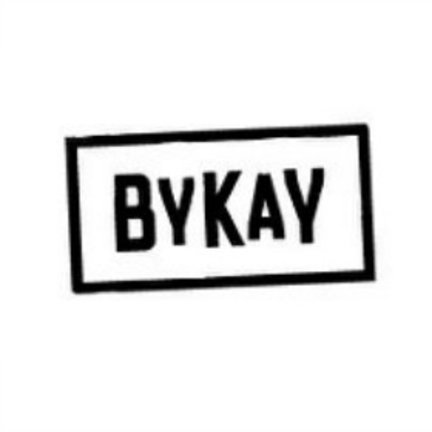 Bykay carriers are available in different models and designs.
So you have the ByKay classic carrier, this is available in baby size and in toddler size. And there is the ByKay 4way click carrier, this is an adjustable carrier that grows with your child from birth. There is also a variant that you have to knot yourself, so without buckles, the Bykay may tai. Which style Bykay baby carrier you choose, you choose simple, tough and traditional Dutch. The ByKay Denim line has for years been loved for its sturdy look, and the Bykay solid colors are a good match for anyone who does not want too much fuss. Still looking for a slightly more pronounced Bykay baby carrier? Then the ByKay reversible carriers are really something for you, so you have 2 looks in 1 carrier.
ByKay baby carrier.
ByKay is a well-known brand that many people who start searching for Bykay baby carriers and Bykay slings will know. The rugged look of the ByKay denim line appeals to many parents and especially men. Anyone who is looking for more naturally comes across many other brands and options, but the ByKay is certainly worth considering. Bykay is a Dutch brand. SSC stands for soft structured carrier, which means that the back is soft and not hard. All baby carriers on our website are SSC, this is one of the requirements for an ergonomic baby carrier.
The ByKay may tai.
ByKay has released a mei tai in a normal classic version and in a deluxe version. The luxury version has a slightly higher comfort level than its cheaper sister, the ByKay classis may tai. Both are of course excellent carriers and of course ergonomic. A ByKay mei tai should still be knotted and therefore does not work with a buckle closure system. A mei tai is not a sling, because it is not a long 'patch'. It has a back with 2 shoulder straps and 2 hip straps.
The ByKay fully buckled baby carrier.
The ByKay carrier bags with full buckles come in 2 variants, the classic carrier, and the 4way click carrier. The Bykay classic version is available in 2 sizes, the bykay classic baby and the bykay classic toddler. Obviously, the baby size is meant for babies and the toddler size for toddlers. The ByKay 4way click carrier is available in 1 size but can be adjusted to the size of your child in contrast to the classic, so this is not adaptable. This makes the ByKay 4way click carrier usable from birth to approximately clothing size 80/86.
Since 2017, the names of ByKay baby carriers have changed,
the SSC deluxe is now called the Bykay 4way click carrier.
The Bykay ssc classic is now called the Bykay classic carrier.
Read more
Close