Kokadi carriers, Kokadi flip, Kokadi taitai and Kokadi onbu carriers.
Kokadi flip, taitai and Kokadi onbu carriers. Ordered before 22:00, today shipped free.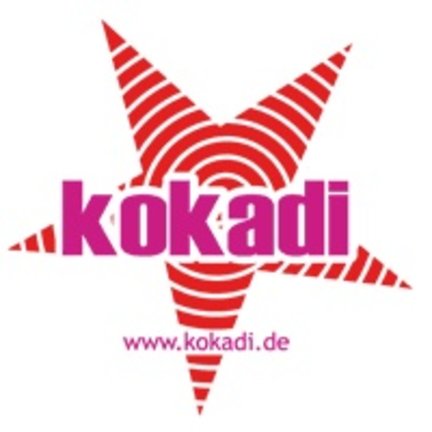 Kokadi carriers in different designs, Kokadi flip, Kokadi taitai and Kokadi onbu.


Kokadi carrier bags are an excellent choice. The carriers of Kokadi are made of a combination of woven wrap fabric and canvas, so they are very flexible and they fit well on you and your baby to. This carrier comes close to the feeling of a sling, but still have the convenience of a baby carrier. There are two lines carriers, a standard collection, which is often supplemented and a limited edition collection, taking on = on, frequently.
Kokadi Flip carrier.
The Kokadi Flip carrier is fully consistent with buckles at both the waist belt and two shoulder straps, simply click shut with buckles safe. The lap belts and shoulder straps to be easily customized. There are 3 sizes Kokadi flip, namely Kokadi flip baby, toddler Kokadi flip and flip Kokadi toddler xl.
Kokadi TaiTai carrier.
The Kokadi taitai is called a half buckle baby carrier waist belt closes with a secure clasp and the shoulder straps should be tied yet simple. The Kokadi taitai support is also available in three different sizes, namely Kokadi taitai baby, Kokadi taitai toddler and the toddler Kokadi taitai xl.
Kokadi Onbu carrier.

The onbu of Kokadi carrier is a carrier without waistband, but with some straps. This carrier is suitable for larger babies and toddlers from dress size 74. The Kokadi onbu is available in one size.
What size Kokadi flip or Kokadi taitai I need?
Baby - From birth to around 80 pants size (up to 15 kg.)
Toddler - From pants size 74 to size 98 (max 15 kg).
XL - pants from size 86 to size 104 (up to 15 kg.)
Dimensions of the back, the back is the fabric that goes over your baby and connect from knee to knee.
baby - 42 cm (Width) x 34 cm (Height) / 16.5 in x 13.5 in
Toddler 47 cm (Width) x 38 cm (Height) / 18.5 in x 15 in
XL - 52 cm (Width) x 42 cm (Height)
Properties of the Kokadi flip and Kokadi taitai.
- The back and sleeping cap are made of fabric slings Kokadi wraps.
- The shoulder straps are filled with foam.
- The lap band is quite thin, but filled with solid foam.
- The carrier fits parents / caretakers to ladies size 34 to 48 (2 to 16 US)
- The width of the back is adjustable.
- The "sleep cap" can be used as protection against the sun, rain and wind or support a sleeping child.
- Older children can keep their arms outside the vehicle.
- The special coup seams there is a sort of "pocket" where the buttocks and back of your baby threading exactly, will the baby keeps its natural bulge in the back of each carrier of Kokadi.
Read more
Close