Storchenwiege baby carriers
Made in Germany. Made of 100% cotton with a diagonally elastic weave, Storchenwiege® products are ideally designed for wearers' peace of mind.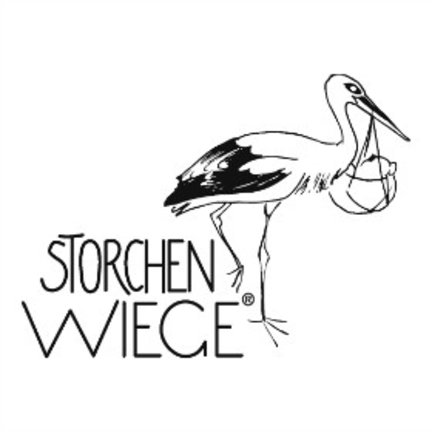 Storchenwiege baby carriers for the perfect fit.

Storchenwiege is a German brand and has existed for years. This beautiful brand makes very fine carrier bags that can be used from birth to about clothing size 80. The beauty of the Storchenwiege baby carriers is that they are very well adjustable. Even so precisely adjustable, that they are often used in premature and/or dysmature born children. You can make the baby carrier very small and still offer an ergonomic support to your baby.
What is the Storchenwiege baby carrier for a kind of baby carrier?

The Storchenwiege baby carrier is a so-called, half-buckle carrier. That means you close the hip belt with a buckle and the shoulder straps simply tie themselves. The carrier bags from Storchenwiege are made of woven wrap fabric and therefore very smooth. Because you tie the shoulder straps yourself, the shoulder straps are always close to you and you can tie off in the way that is most comfortable for both of you. You can wear both belly and back with the Storchenwiege baby carrier.
When does the Storchenwiege baby carrier fit?

The Storchenwiege baby carrier fits very quickly with a child, even preterm born children can be quickly carried in a Storchenwiege carrier, because the carrier is very fine adjustable in both the width and the height of the back. With this, you can guarantee an ergonomic fit for your little child at all times. You can use the baby carrier up to about clothing size 80.
About the Storchenwiege collection of baby carriers.

Storchenwiege is sincere German sturdiness, little fuss, just a baby carrier of very pleasant and supple woven wrap fabric with a calm and calm appearance. The collection is pretty fixed, there are almost no limited editions, but now and then there are some new colors and some older colors from the collection. The Storchenwiege baby carriers are therefore an excellent choice if you are looking for a baby carrier that grows with your child, has a quiet neutral look and feels supple.
Read more
Close