Tula baby carriers
Buy your Tula baby carrier at Vonvavoom ✅ Shipped today until 22h ✅ Professional customer service ✅ Free delivery from € 50, - (NL-BE-DE) ✅ Winner shopping awards
-25% Special offer

179,- 134,25

-25% Special offer

179,- 134,25

-25% Special offer

179,- 134,25

-29% Special offer

179,- 126,75

-25% Special offer

179,- 134,25

-25% Special offer

179,- 134,25

-25% Special offer

179,- 134,25

-25% Special offer

179,- 134,25

-25% Special offer

179,- 134,25

-25% Special offer

139,- 104,25

-25% Special offer

12,99 9,74

-25% Special offer

179,- 134,25

Ordered before 22pm, shipped today
The specialist in baby carriers and wraps
Got any questions ? Ask our team !

-42% Special offer

179,- 103,50

-25% Special offer

179,- 134,25

-25% Special offer

179,- 134,25

-25% Special offer

179,- 134,25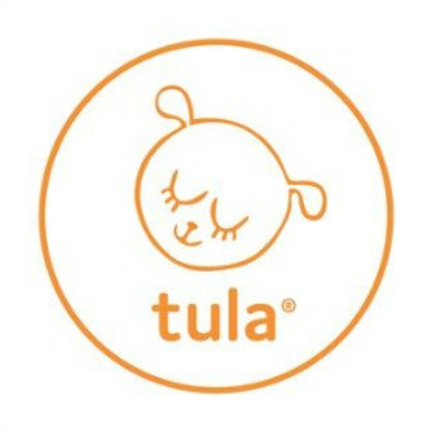 What is a Tula baby carrier?
The Tula baby carrier is an ergonomic carrier, which means that a child in an ergonomic position with his face always faces the person who is wearing and never forward. The legs are in the so-called squat spreading posture, and the natural bulging of the back is respected. The baby carrier provides support from the knee cavity to the knee cavity. The Tula baby carrier completely closes with buckles, both around the waist and over the shoulders and these are easy to adjust between different users.
When can I use the Tula baby carrier?
The Tula baby carrier fits from size 62 onwards, however, with this size a baby insert must be used, the baby / infant insert, which is available separately. From approximately size 68/74 the Tula baby carrier is neatly placed with a child. The Tula Toddler size can be used from clothing size 86, you can not use an insert here. You can possibly widen both the standard and the toddler Tula in their seat, knee to knee support, by means of Tula spacers, these are also available separately and are not included as standard.
Tula carriers at Von Va Voom.
Von Va Voom offers a space choice with the nicest prints, this easy and convenient baby carrier is incredibly popular and most versions are limited editions, so do not think too long if you found a perfect print, before you know it they are already out of stock. We also offer USA versions, these are slightly more expensive because they are only released in America and we have to get them here.
In short, do you want an easy ergonomic baby carrier, in a print or just plain, that is easy to change between users and that can be quickly switched on and off? Quickly search for your favorite design, order and start discovering the convenience of a Tula carrier.
[powr-comments id = 6998de07_1495103203]
Discover the trendy and ergonomic Tula baby carriers.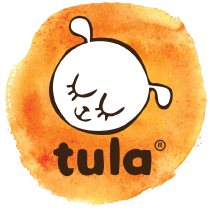 Tula baby carriers are incredibly popular, this trendy and easy ergonomic Tula baby carrier is made in different designs and models. Regular Tula carriers, Tula Coast carriers, Tula free to grow carriers. You can wear both belly and back with every Tula carrier. The regular Tula comes in 2 sizes, the Tula baby (baby carrier) from clothing size 68 to 86, and if the Tula Insert is used even from clothing size 56. And the Tula toddler (toddler carrier) for toddlers from clothes size 86 to 104/110. In addition, you have the Tula Free to Grow carrier, this Tula carrier grows with your baby right from birth up to size 86 and is available in one size, with the Tula free to grow carrier you do not need a separate Tula infant insert. Read our blog about the Tula free to grow here to find out more about the Tula FTG carrier. Want to learn more about the differences between the different Tula carrier models? Read our blog with all differences in a row. 

Huge collection of Tula carriers 
Tula standard, Tula toddler, Tula coast and Tula free to grow models. 
Worldwide shipping in a secure and super fast, fully trackable. 
Wide selection of payment methods
Excellent customer service, our babywearing consultants can help you choose.
Trusted by babywearing parents around the globe 
Safe.shops global e-commerce Trustmark and e-commerce Europe Trustmark 
Ordered before 22:00 cet(cest)? We pack and ship your Tula baby carrier order today!


Read more
Close