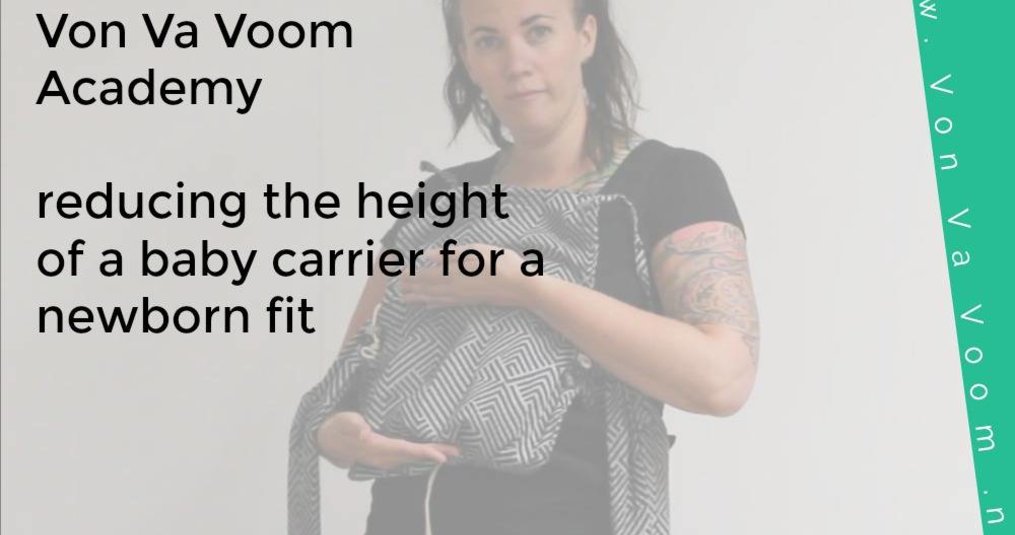 Sometimes you want to adjust the height of a baby carrier, and if nothing else is attached to the waist strap, as is often the case with a half buckle like the Didymos Didyklick, it can be done with a simple trick. We will show you how in this video.


The height of the back that goes over your child in a baby carrier can sometimes be a little too high, while the width of the back ensures an ergonomic position. You can then reduce the baby carrier a little with a simple operation. This is only possible for baby carriers that do not have any buckles attached to the waist belt, such as the full buckle baby carriers that close there. You can't turn the hip strap once, because then these buckles would become inaccessible. But with a half buckle baby carrier, (half buckles, half buttons) like the Didymos Didyklick (as shown in the video), it is a very simple and effective solution to make your baby carrier a bit smaller.
You turn the waistband around, as it were, because of this the back has been shortened a bit and you can continue to use the baby carrier fully as you are used to. It might sound a little vague when we type it like that, so be sure to take a look at the video below and learn how to reduce the size of a baby carrier by turning the waist strap over. (Please note that this is not possible with every baby carrier, and only if your child is supported in the width from knee to knee and does not sit over the top).
In this video we used the Didymos Didyklick metro Monochrome, you can find all Didymos carriers here.