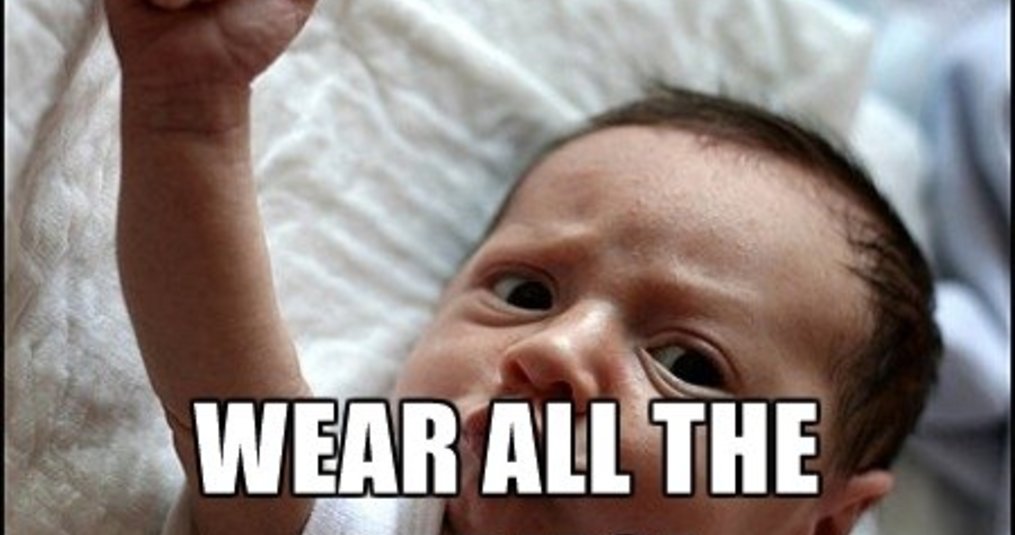 Yes! Of course! Babywearing rules, everyone knows that! 
Let's sum it up, this is why babywearing should rule the world. 
Babywearing is LOVE, no discussion needed there.
Babywearing has an positive effect on attachment, safely attached individuals will grow up and have knowledge about bonding as an natural habit. 
Babywearing is ancient, it's an natural way of keeping our children safe and close to our heart and protect them from the outside world and habitat during their first years. Yay for less stress! 
Babywearing helps keeping your house clean and let you make a school run with the older children. And a parent 'in control of the situation' = a happy parent. Okay, chocolate will do as well, but babywearing = cool. Period. 
Babywearing releases the hormone oxytocin, this makes you wanna cuddle. Ahhhh,,, look at that cute baby! Cuddles make happy, happy makes fun. So, babywearing needs to rule the world. Again, no discussion needed. 
Start changing the world, start babywearing with a woven wrap or babycarrier.