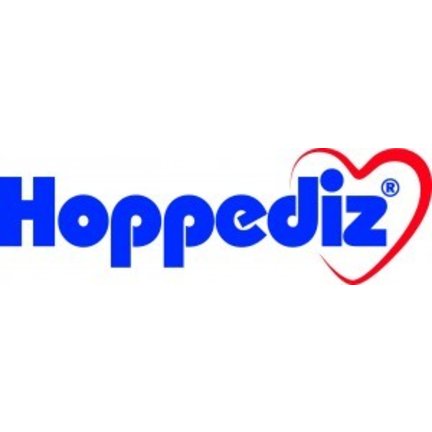 Hoppediz Hop Tye carrier, the mei tai carrier.
Hoppediz is a famous brand from Germany, they make for years slings and ergonomic carriers Hop Tye is from here.

Hop Tye is a baby carrier whose waist belt and shoulder straps should be tied. This sounds complicated, but it is certainly not. This system is called a mei tai carrier, the mei tai has an Asian origin and often has a decorated back, Hop-Tye here its own version, and is made of cotton or cotton jacquard woven wrap fabric. Hop-tye created by slings substance is also called the Hoppediz Hop-Tye Conversion. The wide choice of colors and designs possible, there is always something to find a Hop-Tye your taste.
From where Hoppediz Hop Tye is appropriate?
The Hoppediz Hop Tye baby carrier can be used from birth, it is because the back of this support is to adapt. Due to customize this carrier is you can offer to knee support proper knee on the child to wear. A newborn baby can therefore receive a little support in this way, and as soon as the baby grows, poses with simply the width of the back to the desired size. The width of the seat can be adjusts from 20 cm to 40 cm wide, which means that the carrier provides a knee to knee support from birth to about dress size 86.
In what ways can I with the Hoppediz Hop Tye carry my baby?

The Hoppediz Hop Tye You can either wear belly as rugdragen.
We encourage you to always be on the belly to start wearing your reach itself to the point where you consider your child big and strong enough to carry on the back. Of course it also includes play your own sense of importance. Familiarization with the wear on the belly will make you automatically feel you are ready for the next step, rugdragen. In Hoppediz Hop Tye included an instruction booklet, here you can find the step by step explanation of the different wearing methods. It is important to always carry your baby upright and not lying in a Hoppediz Hop Tye carrier.
Read more
Close