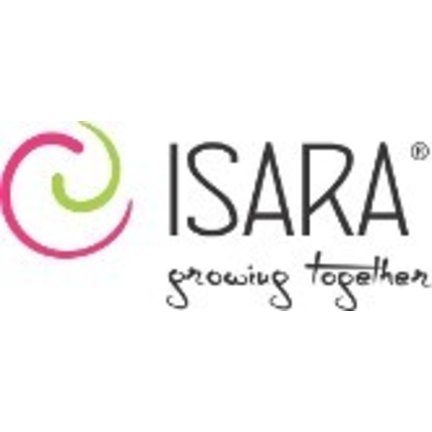 Isara carriers.
ISARA carriers are fairly new to the market, they come from Romania and are individually designed with attention and checked. The baby carrier is extremely simple to use, you click the buckles closed, ensures that everything is taut, and you're ready to walk or run errands.
The Isara baby carrier you can wear belly and rugdragen. The Isara carrier shoulder straps, both as a normal backpack worn, crossed alswel.


Isara carrier in baby size and toddler size.

The ISARA baby carriers are made in two sizes, the size baby and toddler sizes.
Baby size of Isara fits around from eu baby wear size 56 to a size 80 good small 86.
Toddler size, also called toddlermaat fits around from size 86.

ISARA carriers are adjustable kwa size. For example, the width of the seating of the V3 is adjustable between 26cm to 38 cm. The height of the back is adjustable, it can be put up and down.


The characteristics of the Isara baby carrier in a row.
The base fabric is 100% organic.
The fabric is suitable for summer and winter.
Adjustable width of the seat.
Adjustable height of the back.
Finely adjustable buckles on the front of the shoulder straps.
Shoulder straps using both normal and crossed.
Padded shoulder straps and hip belt for optimum comfort.
With convenient chest strap so the straps do not slip down.
Stuffed legs out padding, the part where the legs sit has extra padding.
Safety Buckles and Closures
Come standard with removable sleeping hood.
 
Read more
Close