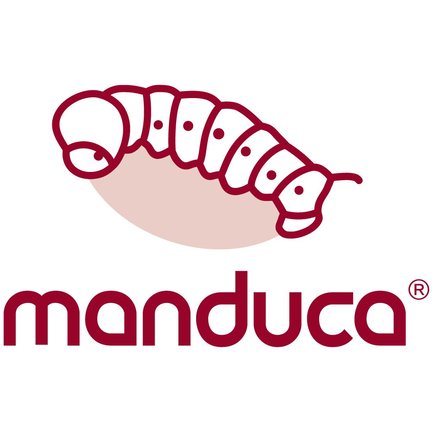 Manduca baby carriers.
The baby carrier Manduca baby carrier is a very well known, many people know the name of it or have it Be it unconsciously seen on the streets. Not for nothing! For the Manduca baby carrier is a very versatile and sensible choice. The baby carrier is simple, not only in its color, but also to use. He is fully consistent with buckles and thereby quickly and take off. This carrier is growing too agree with your baby, perfect! The padded shoulder straps you can wear like a rugzag or crosses on the back. Hip vand of the Manduca baby carrier is also strengthened, thus providing sufficient support to your body.
Manduca baby carriers are available in various versions.

The Manduca pure cotton line is made of organic cotton, they feel extra soft.
The Manduca newstyle line is made with hemp and cotton.
When will use the Manduca baby carrier?

The Manduca carrier can be used with children from 3.5 kilos to 20 kilos. In the beginning, you can reduce the seat with the seat insert, the guide is well explained how this works. The back can be extended by opening a zipper, making it also gives a longer adequate child support. In the beginning, this zipper can be closed for a shorter back, if there is a size it can be placed between. The size it is a commitment to piece between the zipper, above the back of the carrier is slightly different shaped and encloses small children just one step better shape without it. The optional Manduca extenders make the back wider, which can thus be made more use of the carrier, knee to knee support is guaranteed.


Can be used from 3.5 to 20 kg of body weight of the child
integrated back extension
Integrated infant insert (seat insert) for newborns
Integrated neck and head
Anatomically shaped hip belt, height 140 cm
safety Buckles
Material: 100% organic cotton rectified
Washable at 30 ° C
Read more
Close