Children's clothing and baby clothing in which kids can play wonderfully.
Buy baby and children's clothing at Vonvavoom ✅ Shipped today until 22h ✅ Winner shopping awards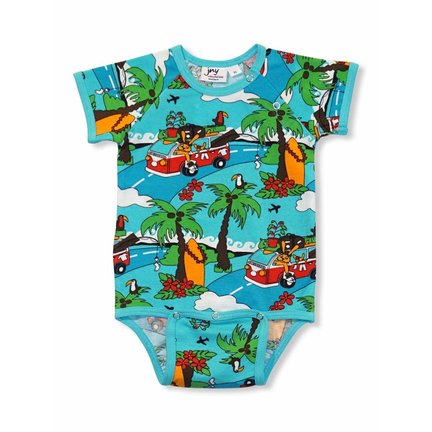 Children's clothing and baby clothes of the finest brands at Von Va Voom.
Slowly but surely, more and more baby clothes and children's clothing brands are being added to our assortment, and all of them have been selected for their unique character. After all, we don't find anything as beautiful as discovering our own personality and character when children grow up, and we believe that clothing should also fit with a child's own character. All brands we sell have their own distinct style, character and mission. Just like all children! From cheerful mischievous naughty buggies to sweet and quiet timid thinkers, you'll find it all in our children's clothing range. 

Scandinavian children's clothing. 

You recognize it directly, children's clothing from the far north, scandinavian children's clothing is laid back, comfortable and made for children. Now we hear your thoughts, children's clothing is always made for children, but we do not agree with that. In our opinion, some children's clothing is made for mini adults, not children. Children want to move and be stimulated in their imagination, cheerful prints and bright colours to appeal to a lot of children, and let them understand that very well in the Scandinavian countries. That is why in popular Scandinavian children's clothing guarantees comfortable and cheerful children's clothing, designed for children. With us you will find the brands Maxomorra, Smafolk and JNY, these are Scandinavian children's clothing brands. 
Children's clothing online shopping is fun!

With us, you can enjoy shopping online, scroll through the huge collection of children's clothing and discover the most beautiful colors and prints. We guarantee that you will be very happy to shop with us, if only because you can see all the colors come along and make this instant happy! If you order for at least 50 euros, we will also ship your order for free and if you complete everything before 22:00 hours evening, we will also ship your parcel today and you will have it in the house tomorrow. Take out a color explosion at home, with cool prints or cute clothes? It is certainly a party! Take a look directly at our wonderful collection of baby clothes and children's clothing. 
Children's and babies' clothing from the best brands and above all, comfortable.
We become very happy with our carefully selected collection of children's clothing and baby clothes. Comfortable, tough, cool, sweet, idiosyncratic, cheerful and playful, that's our children's clothing. We are convinced that we need to see and dress children as kids, and this includes baby clothes where a baby can actually move around, cheerful colors and soft materials in the roughest and cheerful prints. For self-willed children, we have selected the finest clothes. A warning, you run the risk of being often called to account for your child's cool outfit! Shop directly on garment type or go directly to the assortment of one of our brands Maxomorra, Smafolk, JNY Villervalla, Onnolulu, Lily-Balou or Babyface. 
Read more
Close