Maxomorra organic children's clothing from Sweden in cheerful prints and colors.
Merry jumpsuits, shirts with allover prints, bright colors. Maxomorra Scandinavian clothing from Von Va Voom.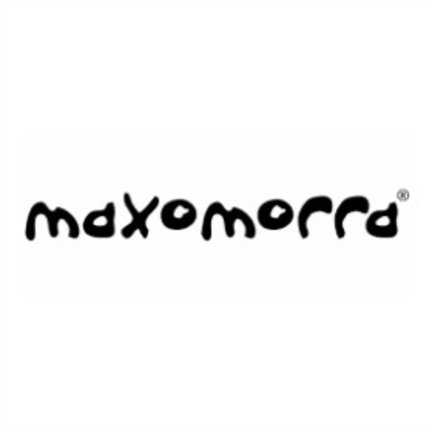 Maxomorra cheerful childrenswear from Scandinavia.
Cheerful prints, bright colors, eco cotton and above all super nice! That's Maxomorra, the children's clothing brand from Sweden. This fantastic brand was created in 2008 with the mission to make happy children where children can move freely and play, and preferably affordable too. Maxomorra was born and is now well known among many parents and their kids. Maxomorra is durable and uses GOTS certified cotton.


Maxomorra season collections and baseline.

Maxomorra brings various collections a year. Spring, summer, autumn and winter collections. Each collection consists of collection a and b, and are launched at different times in the season. All Maxomorra children's collections consist of a set of prints and designs that are made in different recognizable models. The Maxomorra jumpsuit, playsuit and rompersuit are here to stay and many children have been playing happily in these cute suits. But Maxomorra isn't only known about their jumpsuits, they make super cute t-shirts, long sleeves hoodies, pants, scarves, hats and more! Perfect to combine with their plain basic line that is available throughout the year. 


Maxomorra childrenswear and more at Von Va Voom.

At our shop you can find the biggest collection of each season of Maxomorra, we are known to provide the European market with the biggest collection of Europe, for children from size 44 to size 156. For seasonal collections, we advise you to order quickly as these collections often sell out quickly, enjoy playing the game of catching the items you are after! Check our current collection straight away!


Looking for Maxomorra clothing? Lucky you!
You just have discovered the biggest collection of Maxomorra in the whole of Europe! Yay! Now, first things first, seasonal items tend to sell out quickly, so try not to think too long, too avoid disappointment. Yes, we do ship worldwide, shipping can be calculated after carting and filling out the shipping address during checkout. Remember you can see an estimated costs in your own currency by selecting another currency in the top right corner of this screen. We ship with tracking, and our parcels often arrive super duper fast. Any questions? Do not hesitate to contact us. We are here to help. Now, what are you waiting for? Discover our amazing collection of Maxomorra! 
Read more
Close