Smafolk baby clothing and children's clothing.
Buy Smafolk baby and children's clothing at Vonvavoom ✅ Shipped today until 22h ✅ Postpay ✅ Free shipping from € 50, - ✅ Winner shopping awards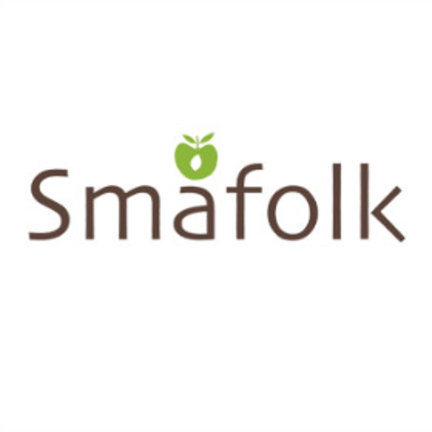 Smafolk baby clothing and children's clothing.
Smafolk is a responsible baby clothing and children's clothing brand from Denmark. Smafolk is an old Scandinavian word and means 'little people' or 'children', which used to be a frequently heard pronunciation in this region: 'It's so nice to have Smafolk around' and that is still true today because Smafolk really makes it unwise fun and fine clothing and children's products The Smafolk prints and designs are recognized all over the world and draw a completely unique style.At Smafolk is also almost complete collection ecotex certified.
Baby clothes from Smafolk.
The baby clothing from Smafolk is super soft, the rompers stay beautiful, even after a lot of washing. And we know how many babies can mess and spit, so it's as nice as their clothes can do against some pretty washes, right? The jumpsuits and play suits from Smafolk are very nice for small children to wear, they can move freely and it is also super fun and cheerful. The rompers can also be combined with a pair of pants, go crazy and combine him with pants in a print for an extra fun outfit. The winter coats and snow suits are now legandaric and can handle the coldest winters, making snowmen is no longer a problem in a warm winter coat and baby gloves. And swimming is also possible in the happiest bathing suits, swimming trunks and uv suits.
Children's clothing from Smafolk.
Larger children often know exactly what they want, and what they do not want! These small, and often stubborn, characters are all different, but one thing they often have in common, they like nice clothes! Cheerful clothes with sweet butterflies or all deer on it for example, but also cool shirts with cars and fire trucks or tigers! With the children's clothing line from Smafolk you often sit well with these enterprising rascals, let them choose something from our beautiful collection of clothing from Smafolk!
! @@@!
Discover the world of Smafolk baby and children's clothing.
Smafolk baby clothing and children's clothing is an incredibly beautiful and cheerful brand from Denmark. And practically everything that Smafolk produces has the GOTS certificate, which means that the clothes are not only beautiful, but also durable. The quality of Smafolk is excellent, dimensionally stable and the colors are completely in line with the season. Smafolk clothing is recognizable by the beautiful designs that appeal to the imagination of children, and the bright or ton-sur-ton colors. Smafolk children's clothing fits well to size in the length to slightly narrower in width. Smafolk children's clothing is already favorite with many parents, soon with you?
Read more
Close