t-shirts, tops and longsleeves
You can find the nicest and most beautiful t-shirts and tops for your baby here. What will your child play?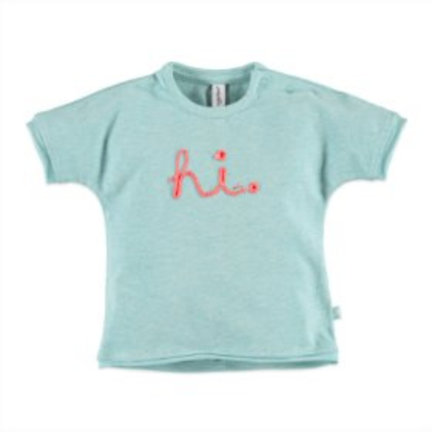 T-shirts and longsleeves for baby and child.
A t-shirt or longsleeve is of course indispensable in the wardrobe of your child or children. Everywhere you can buy them, but a much heard problem is that people find the shirts everywhere so boring and drab. Fortunately we are still there, and we have really nice and beautiful t-shirts and longsleeves in the brightest colors and funny, sweet or cool prints. The shirts and longsleeves with prints are also great to combine and believe us when we say that your child will never want to take off these shirts again! Children love these shirts and longsleeves with cheerful colors, fun prints and the wonderful soft materials they are made of.
! @@@!
Baby t shirts and kids t shirts.
Want to buy a cool baby shirt or cute kids shirt? We have a great collection of the most unique t-shirts and sweaters for kids. How about a shirt with cool print or a nice bright color. Would you prefer something more neutral? You can also succeed at Von Va Voom. Check out our shirts for baby and child >>
Read more
Close