Tula half buckle Sleepy dust
Product description
Tula half buckle Sleepy dust
Shipments & returns
Shipments & returns
FREEE vanaf 50,- euro.
Levering ook op maandag.
14 dagen retourrecht
We deliver in the Benelux on all days but sundays.
Product tags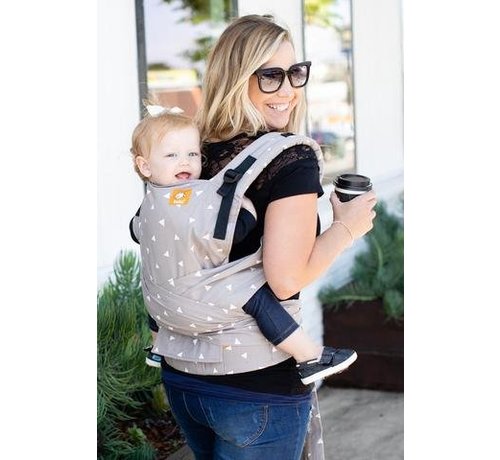 This is it!
Tula half buckle Sleepy dust
149,90 Add to cart
Reviews
User reviews
5 / 5
By on 10-03-2019 15:59

No description was given

By on 01-11-2018 08:53

Wat een ontzettend mooie en fijne draagzak. Ik had al ervaring (doekenbieb) met de Tula FTG. Maar met die clip op mijn rug had ik moeite om zelf vast te maken. Dus een stevige basis met clip bij de heup en de schouderbanden die je knoopt is voor mij de ideale combinatie in een draagzak.

De kleur is zoals op de foto's afgebeeld en in de doos zit een boekje met uitleg over de draagzak en de manieren van dragen.
- Op buik, zij en rug.
Ik vond wel een erg sterke geur aan de draagzak zitten bij ontvangen, dus ik heb hem eerst even laten luchten en gewassen.

Ik gebruik deze draagzak met veel plezier naast mijn draagdoeken en ringsling. En kan hem dus van harte aanraden!
Recently viewed