Tula toddler Playdate toddlercarrier
Tula toddler Playdate Carrier

The Tula toddler Playdate is a regular Tula baby carrier.
Tula toddler size, suitable for kids starting from a length around 86 cm up to length 110/116 cm. 
The Tula ergonomic baby carrier.

The Tula ergonomic carriers are easy to use due to the fully buckled locking system and also super easy to switch between different users, even if you both have a different waist circumference. You can roll up a Tula baby carrier to a small package so that it is easy to carry in the bag. The Tula baby carrier is incredibly popular, and we fully understand why. These carriers are very solid made and provided with beautiful trendy and modern prints and designs, although there are of course also quiet and solid carrier bags to be found in our assortment of Tula carriers .
Specific properties for this Tula baby carrier:
Each Tula baby carrier is provided with:
High quality Duraflex buckles
Pouch on the hip belt
Double adjustment belts for fine adjustment
Extra padding at the edges at the location of the knees for extra comfort
Supporting padded shoulder and hip belt for soft comfort
Handmade from 100% Oeko-Tex Standard 100 certified cotton
Tula SSC (soft structured carriers) are ergonomic carriers that completely close with buckles.
The hip belt and the shoulder straps click and you are ready for the adventure (or the cleaning or whatever you want to do with your child) You can simply wash a Tula baby carrier in the washing machine, we recommend doing this as little as possible to do so and dab out any spots with a damp cloth first. If you want to know more about washing your Tula baby carrier, read on here .


Tula Baby size baby carrier.


The Tula baby carrier is made in 2 different sizes, the Tula baby also called Tula standard and the Tula toddler which is suitable for carrying larger children and toddlers.

The Tula standard / baby is suitable from a body weight of about 3.5 kg to about 20 kg.
When used up to about clothing size 68cm, the Tula infant insert is recommended, otherwise your child is not well in the carrier. From approximately size 68, most children fit well in the Tula baby carrier without a tool such as the Infant Insert. The Tula reducer is available in black and in gray .

The back panel of a Tula stand is 39 cm high and 37 cm wide. It fits approximately up to and including clothing size 86cm. With Tula free to grow extenders , which are available separately, the width of the seat can be made even larger and the baby carrier fits to approximately 92 / 98cm.


Tula toddler toddler size baby carrier.

The Tula Toddler is a bigger size and we recommend from about clothing size 86cm and larger.
The back panel of a Tula Toddler is 45 cm high and 48 cm wide. With Tula free to grow extenders , which are available separately, the width of the seat can be made even bigger and the baby carrier fits approximately to clothing size 110 / 116cm.

The Tula carrier in short.

Tula carriers are made of materials that meet all quality marks, they have padded shoulder straps and a firmly padded waistband which greatly increases the wearing comfort. There is a handy bag on the front of the hip belt, and a sleeping hood is included. There are two sizes Tula carriers, the Tula Baby and the Tula Toddler. Tula baby carriers are made in various trendy prints or in neutral solid colors. There are tools that make a Tula baby carrier smaller for a newborn baby and also make a Tula baby carrier larger, so that it can be used longer. In short, if you are looking for an easy and trendy baby carrier that is also guaranteed ergonomically in use for both your child and yourself, then the Tula baby carrier is certainly a good choice.
Instructions for use Tula carrier bag.
The use of a Tula baby carrier actually speaks for itself and is certainly not difficult. To give you an idea, follow some examples below. In the video you can see how incredibly easy the Tula baby carrier actually is, and below you can see some step-by-step instructions on how to carry a Tula baby carrier and how to carry a Tula baby carrier .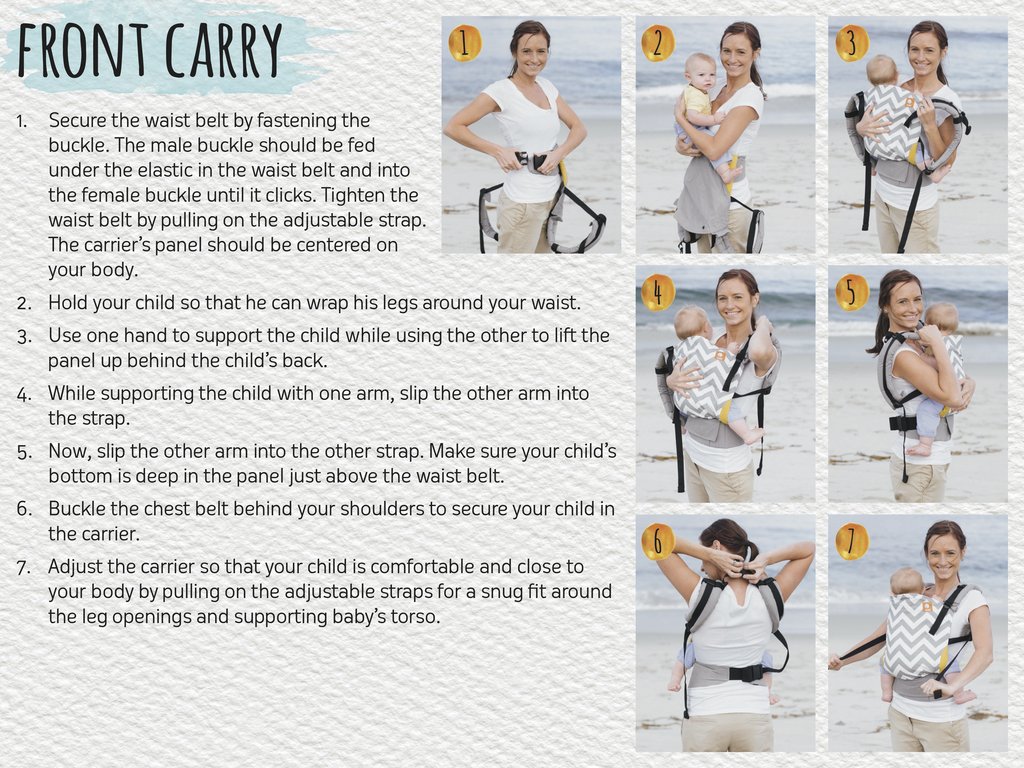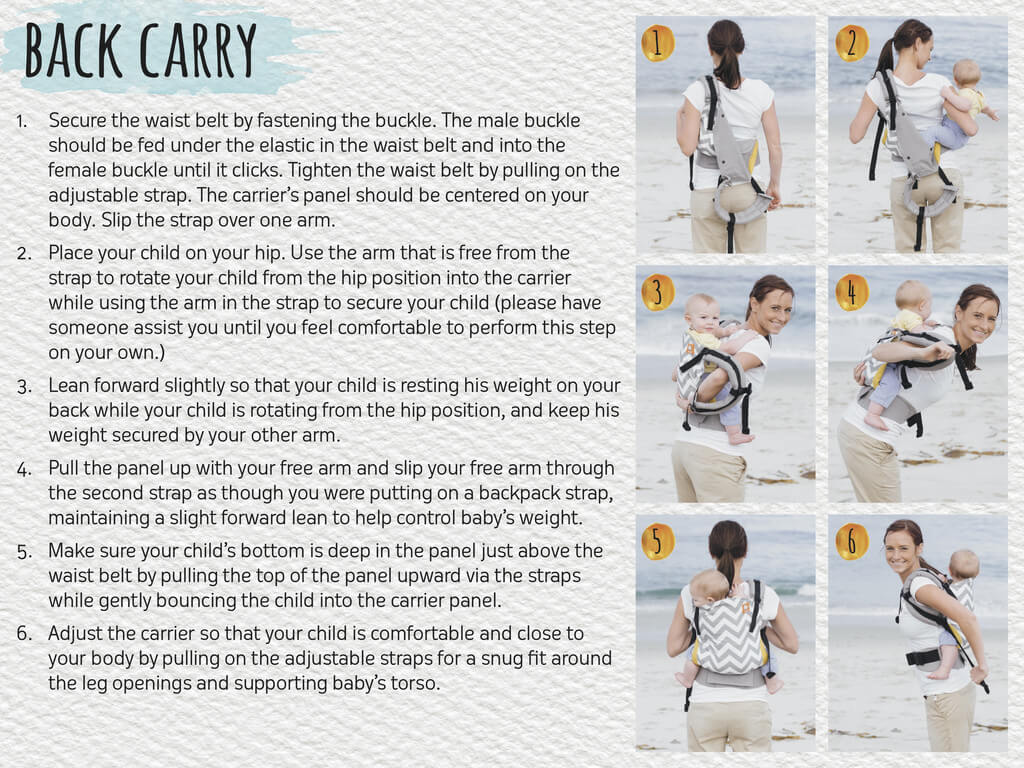 Want to see more Tula baby carriers? Look here for our complete range of Tula carriers.