Babylonia Tricot Slen, stretchy wraps.
Babylonia Tricot Slen wraps, many colors in stock. ordered before 17 pm shipped same day. worldwide shipping.
68,-

68,-

72,50

72,50

Ordered before 22pm, shipped today
The specialist in baby carriers and wraps
Got any questions ? Ask our team !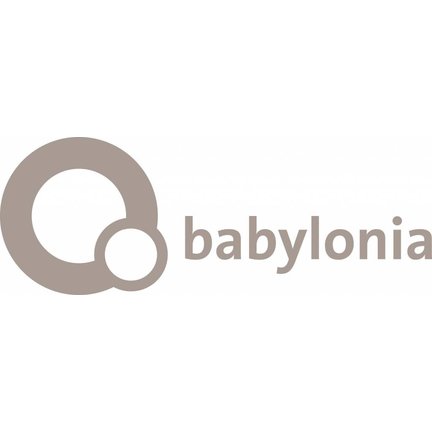 Babylonia is a true pioneer for babywearing in Europe.
In our neighbor country Belgium you can find one of the pioneers of babywearing in Europe. Near Antwerp, a team full of enthusiastic staff members work together to process the products of Babylonia under fair trade conditions and extreme precision and together always work on developing their products.
The Babylonia Tricot Slen sling.
One of the best known slings under this label is the Tricot Slen, this stretchy wrap, or by babylonia rather called knit sling, is a well-known sling and for many parents the first step towards carrying their baby. The Tricot Slen has developed in recent years and so it certainly explained why so many parents this wrap for belly carrying their baby.


The difference between a stretchy sling and a woven wrap.
The Tricot Slen is an elastic wrap, or a knitted sling, this does not mean that the sling is made with two knitting needles and a ball of wool, but with large mechanized special knitting machines that can make very fine stitches. The Tricot Slen is made entirely from 100% organic cotton. This process is like the biggest difference between a stretchable and a woven wrap. Knitting and weaving are thus two completely different methods and thus make different end products as a result. The knitted sling has stretch and woven wrap does not. 

There are many brands stretchable / knitted baby slings around, some with extreme stretch and these will not quickly be perceived as pleasant, some others have a perfect amount of stretch, the Tricot Slen from Babylonia naturally falls under the latter. The amount of stretch in the Tricot Slen sling keeps the knot made easy and makes sure your child is not sagging and makes wearing safe and a comforting feel. 
How can I carry my baby with a Tricot Slen?

With Tricot Slen we recommend to establish only on the belly in the specially developed elastic wraps belly carrying method. The method which is used in woven wraps is different from the method that is used in stretch wraps. Your Tricot Slen includes helpful instructions, the belly method from Tricot Slen is certainly not complicated and you will be able quickly learn all steps. We recommend always wearing your baby upright and not lying. You can download the instructions aswell, click here. 
Read more
Close