Woven wraps of different brands.
Buying woven wrap? Before 22:00 ordered, shipped today. Check immediately our woven wraps collection.
60,-

55,-

Ordered before 22pm, shipped today
The specialist in baby carriers and wraps
Got any questions ? Ask our team !

55,-

72,-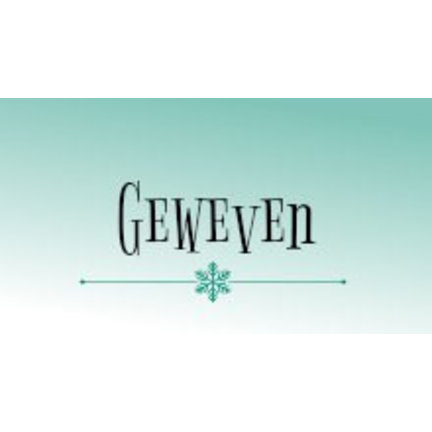 Woven wrap buy for carrying your baby, toddler or preschool.
With a woven sling, you can easily carry your baby. You can wear a sling belly, rugdragen and hip carry. There are learning all kinds of buttons that you can use when carrying your baby, toddler or preschool. You start with the FWCC, the front wrap cross-carry, this is the most common knot manner that there is and it is easy to learn. If you do not come out, you can always
wear consultant
switching to a so-called
bear consultation
.
A woven sling can tighten firmly, this is your child firmly against you and you have both hands free. Wearing a sling or baby carrier is also very good for you and your baby, carrying your baby promoted as the feeding, the bond between parent and child, you learn to recognize your baby's signals earlier, your baby sleeps deeper because it reassured by your scent, heartbeat and warmth and not least you train your body even further. You forces namely grow with the weight of your baby, that's another multitask!
What woven wrap is suitable for me?

Woven wraps are made in many different colors, sizes and materials. In principle, any sling of each brand for everyone. so look especially at what you like, these are plain slings, wraps with a print cartridge or just a sling with stripes. If you can look at what color you sling seems nicely made your choice herein. Which fits well with you and your child, what color do you like for the season where you want to go much wear and so on. The size of a sling is perhaps somewhat complicated, but as a rule of thumb, you can assume that a size 6 sling, which is about 4.6 meters, the most standard size is in a normal posture. If you are very narrow, (XS), then you can ever have enough length to a size 5 sling, you are a little wider, EU 46 plus, then it may be advisable to purchase a size 7 sling. If you need advice on your choice, please do not hesitate to contact us, we will help you.


What is a woven sling?
A woven wrap is a specially woven long piece of fabric that can be used for carrying your baby, toddler or preschool and. The wraps are woven with special techniques and use child-friendly materials, do you think for example the dyes for coloring the yarn. All slings Von Va Voom sells are purchased from suppliers, it is not a self-made wraps, but slings produced with the ultimate goal of carrying children. You are assured of only safe products in our store.


What size woven wrap do I need?
There are many styles of baby slings, size 6 is the most common size woven wrap. See our size guide for woven wraps here , and find out your basic size woven wrap directly.


More information about woven wraps can be found in our blogs , or on the FAQ page.

If you can not find what you were looking for, you can always contact us. Perhaps we can still help you in your quest for the perfect woven wrap.
Read more
Close